---
---
E:2023.05.27 / W:2023.05.20
---
160. Pipe covers update
Entry:2023.05.14 / Work:2023.05.13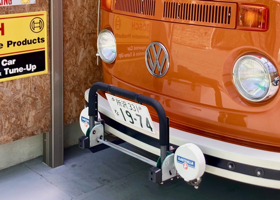 Replacing the sponge cover that was covering the pipe on the folding base for the storage boxes because the surface of the sponge cover was losing its elasticity and becoming hard and ragged. This was built in 2015, so eight years have passed.

This time, I used the smooth surface type and set it up through one long piece.
P.S.
After about 3 weeks, the area around the curve began to tear, so I repurchased the same type of material as before and set it up again. Although it feels a little thin, let it go at this.


---
E:2023.04.28 / W:2023.04.23←22
E:2023.04.01 / W:2023.03.19
E:2023.02.12 / W:2023.02.12
E:2022.11.12 / W:2022.11.04←10.30
E:2022.10.11 / W:2022.10.10
E:2022.10.10 / W:2022.10.09←01
E:2022.08.12 / W:2022.08.10
E:2022.05.28 / W:2022.05.22←21
E:2021.11.14 / W:2021.21.13
---
---
- END -